The banners below are all websites that Mike the Apeman personally approved for consumption for various reasons. Click the images to visit each site, as there are some good ones here.

Butch Kowal's is probably Mike the Apeman's favorite bar in Central Jersey. Featuring Dirty Sanchez every Thursday night, great bands on Saturday's, and all the sports action on HDTV's, Butch's is a great spot to go when you're not a yuppie scum who likes the corporate spots. If you see Big Dave (He's the man!), tell him Mike the Apeman sent ya!
---

Radical Thinking offers world-class hosting for the masses at prices that can't be beat. Any size solution, from the personal website builder to the larger company needing a new presence on the web, and all with personal service that the big guys simply can not provide.
---

Vortek Hockey has been around for ages, but recently was reborn into a dominant force in the goaltending world. The equipment is beyond comparison to anything out there, and one look will tell you just that. Dave Agatone puts immense thought into each piece of gear he designs so it performs perfectly on the ice, and now with the addition of Glenn Miller - no company out there can compete. The first time I used their gear, I knew that I'd be a lifelong customer, as it's the best gear I've ever worn...and that's saying something.
---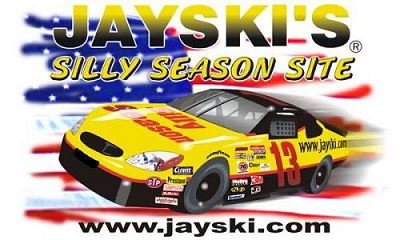 NASCAR....'nuff said.
---

John Pepe has been my painter of choice for my masks for almost a decade now. His attention to detail is unmatched, his creativity has to be seen to be believed, and his pricing is beyond reasonable. No one else will paint my masks, and he does other custom artwork as well. Motorcycle helmets, tanks, and fenders that will make your bike stand out. Mailboxes for the eccentric who want to make a statement. And, of course, goalie masks. If you need paint, he's your man.
---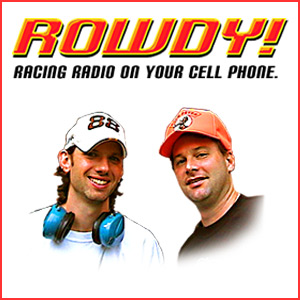 Another NASCAR link, but this one is a daily podcast. Buck Fever and Bass Masters bring you all the racing news...including stuff Jayski can't like interviews...that you need to know. If you like NASCAR, you have got to subscribe to this.
---

If you haven't discovered satellite radio yet, you're living in the dark ages, and if you're ready to make the leap, Sirius is where it's at. More exclusive content than that other provider, better playlists, and less repetition. Sirius is the 'best radio on radio'.